Shortlisted for the Master of Architecture Awards for Excellence

"An archive is an accumulation of historical records – in any media – or the physical facility in which they are located.... Professional archivists and historians generally understand archives to be records that have been na
turally and necessarily generated as a product ...They have been metaphorically defined as "the secretions of an organism", and are distinguished from documents that have been cons
ciously written or evolved. The historical records, the data, does not get evolved but replaced by the change of its typology".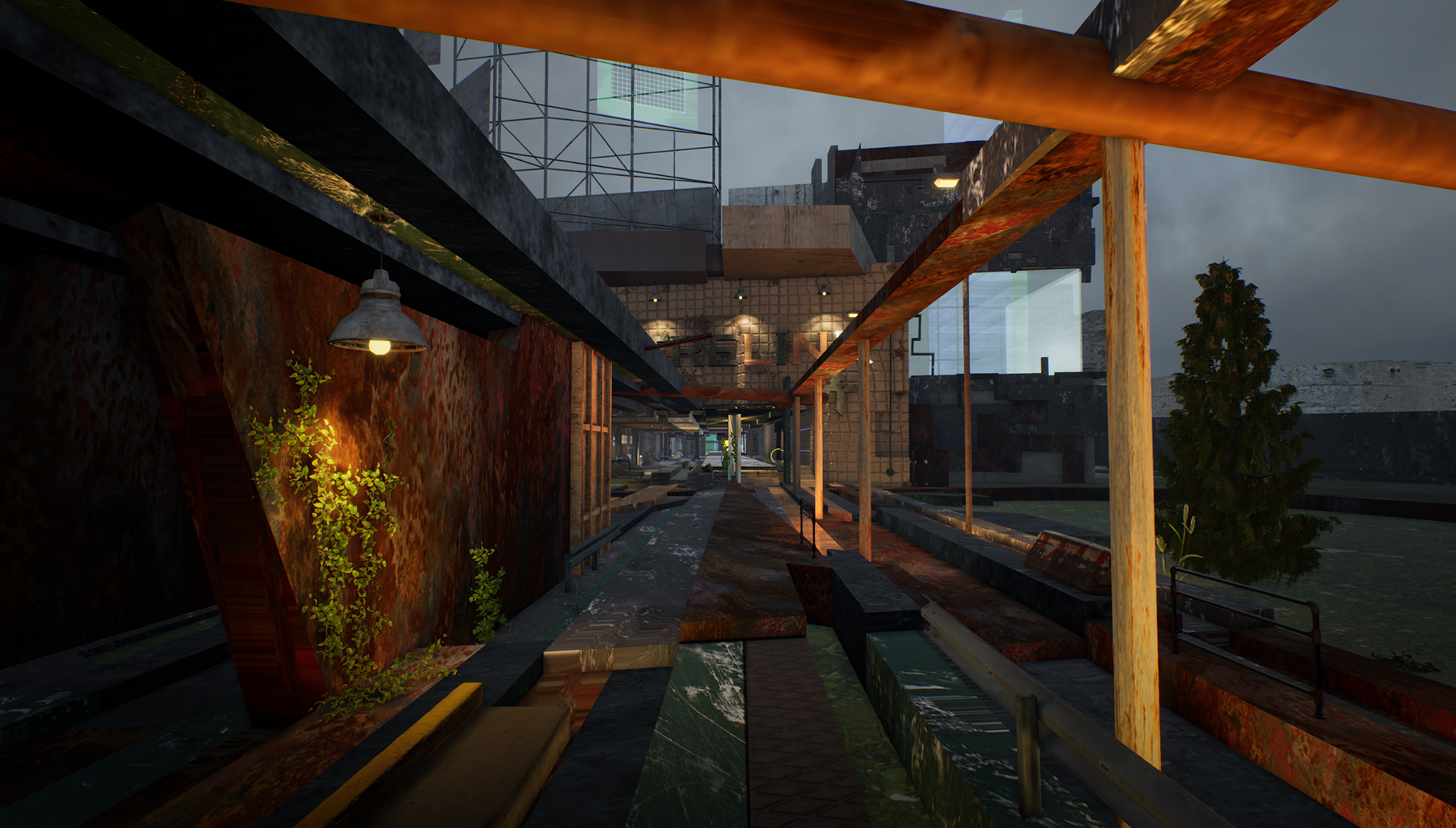 In 2150, all humans had exhausted their resources and ultimately were on the verge of extinction due to overpopulation. The megastructures that have been left behind became ruins which act as a catalyst to reutilise building materials. Data was collected in the past by humans and used as didactical values through the architecture of a system generator. It is evoked to suggest an alternative path to take on, accompanied with methods of retaining sustainability through the re-imagining of infrastructure and systems.
The game settings of the world emphasise the juxtapositions between humanity and the desperate situations, with a hint of nostalgia as a result of historical archive.
This project is a speculation based on current issue of depletion, stating the extremes. It dabbles on ideas of infrastructures as potential archival typologies that is didactically leading the users to this speculative narrative.

The project proposes the architecture as a record of the static history and its potential iterations to encourage continuous self-reflections, compartmentalised based on the existing site condition of the water treatment plant. Questions are consistently asked throughout the journey of exploration in the game to demonstrate the thinking process and some redefinitions in our design.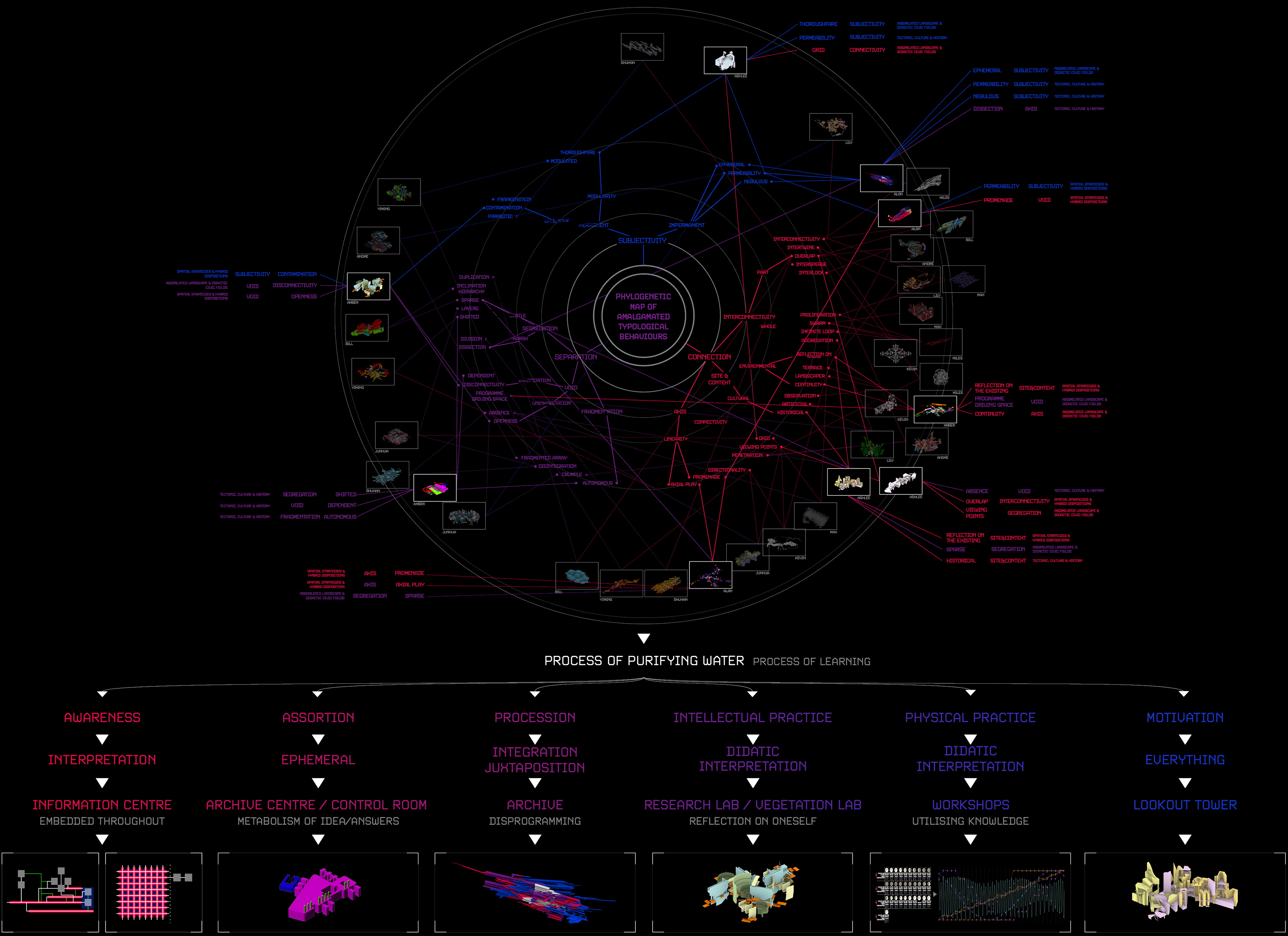 The selected ecological projects from whole studio cohort's phylogenetic map, it was to amalgamate and develop the project further. It emphasises the architectural languages in the categories of "Assimilated Landscapes& Didactic Civic Fields", "Spatial Strategies & Hybrid Dispositions" & Tectonics, Culture & History within the categories of connection, separation and subjectivity.
The aim of the player in the world of the record for the static history, is to survive using its potential iterations to take continuous self-reflections. Multiple facilities (workshops, laboratories, archival centres) and programs are set to help the players in different stages to learn and revitalise the world.
Data is static value defined by history. It does not evolve but replaced, identified by the change of its typology. 
Architecture is proposed to activate certain statics to evolve / change to achieve metabolistic values. 
Holograms become the reminder and a guidance for people to redevelop on its taken position.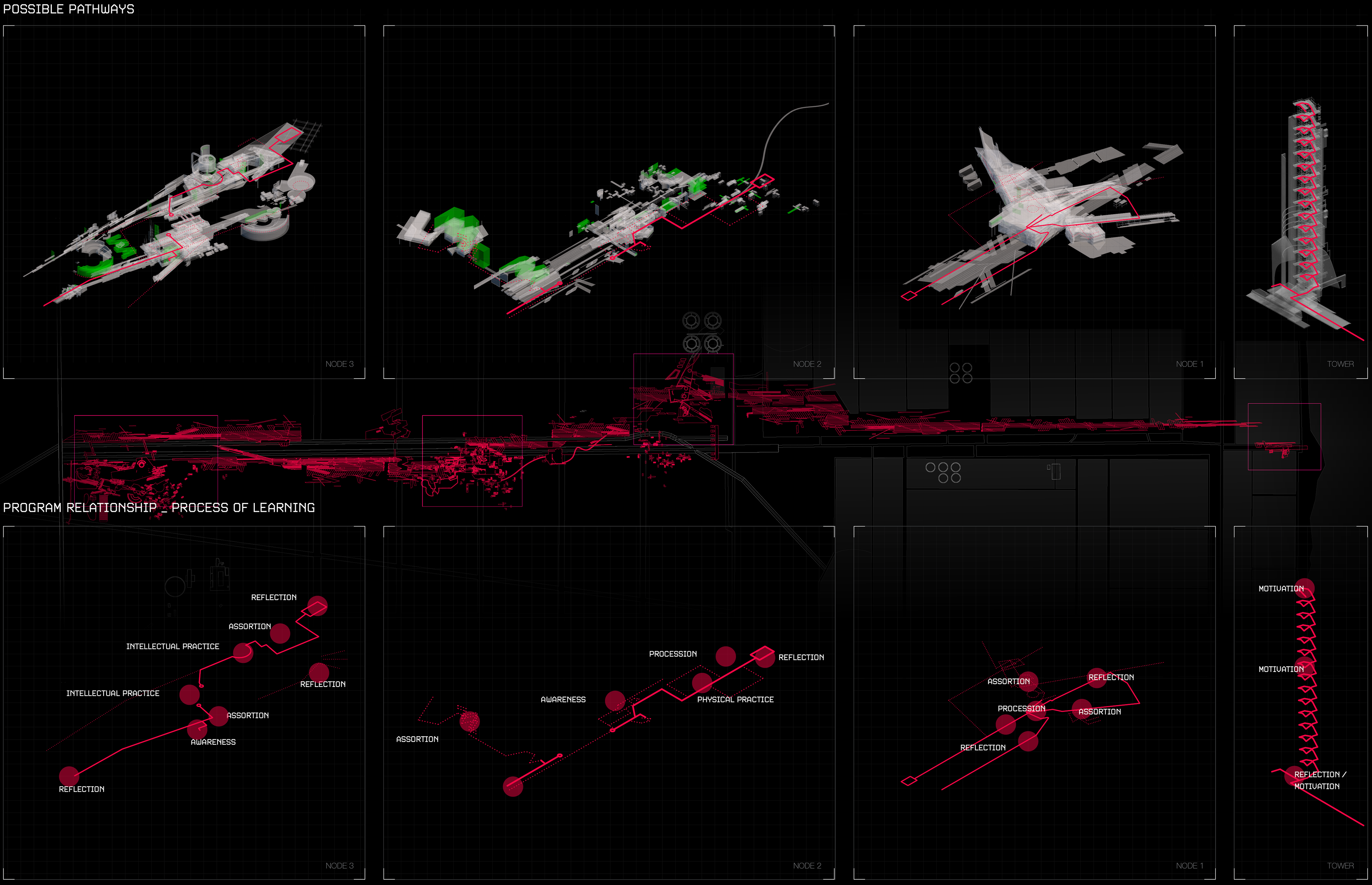 Various processes of learning (taking place in different programmes) formed different circulations that are defined in nodes, each started with awareness of knowledge and ended with motivation from achievement. They become proposals to different potentials how process of learning could be. Essentially they would be reciprocal to each other hence there is no clear boundary in between.