Shortlisted for the Master of Architecture Awards for Excellence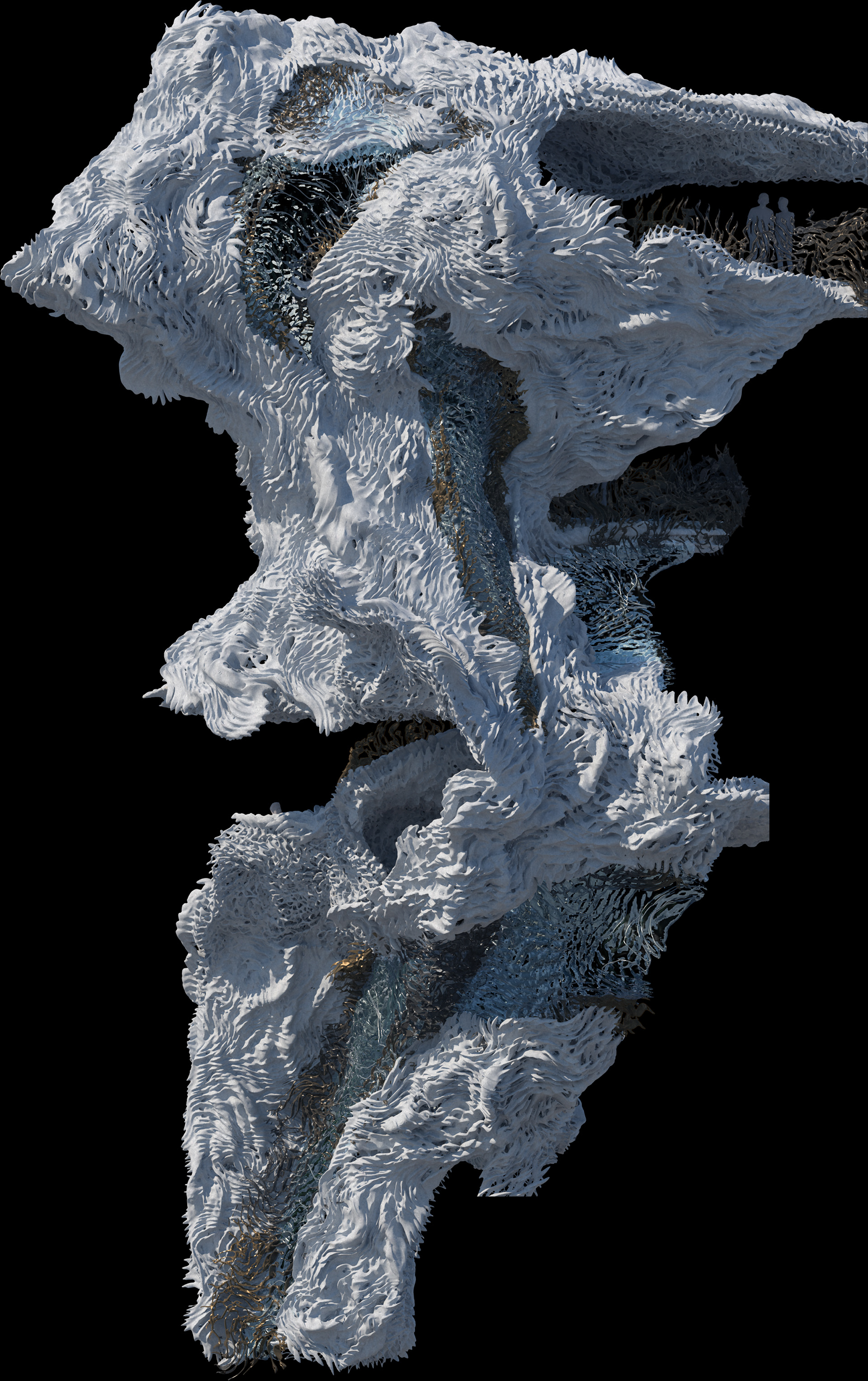 Robotic and advanced fabrications with the architectural scale of 3d printing technologies are currently affecting the realm of form and construction. Our project explores the aesthetics of highly ornamental forms with intricate details to strange qualities through innovative tectonic processes.  
The studio explored the generation of intricate building typologies. The design methodology explored the interaction between self-organising generative approaches and direct painterly modelling operations. Development of formal and aesthetic qualities that exceed and are not indexical to their processes is the main ambition of the project.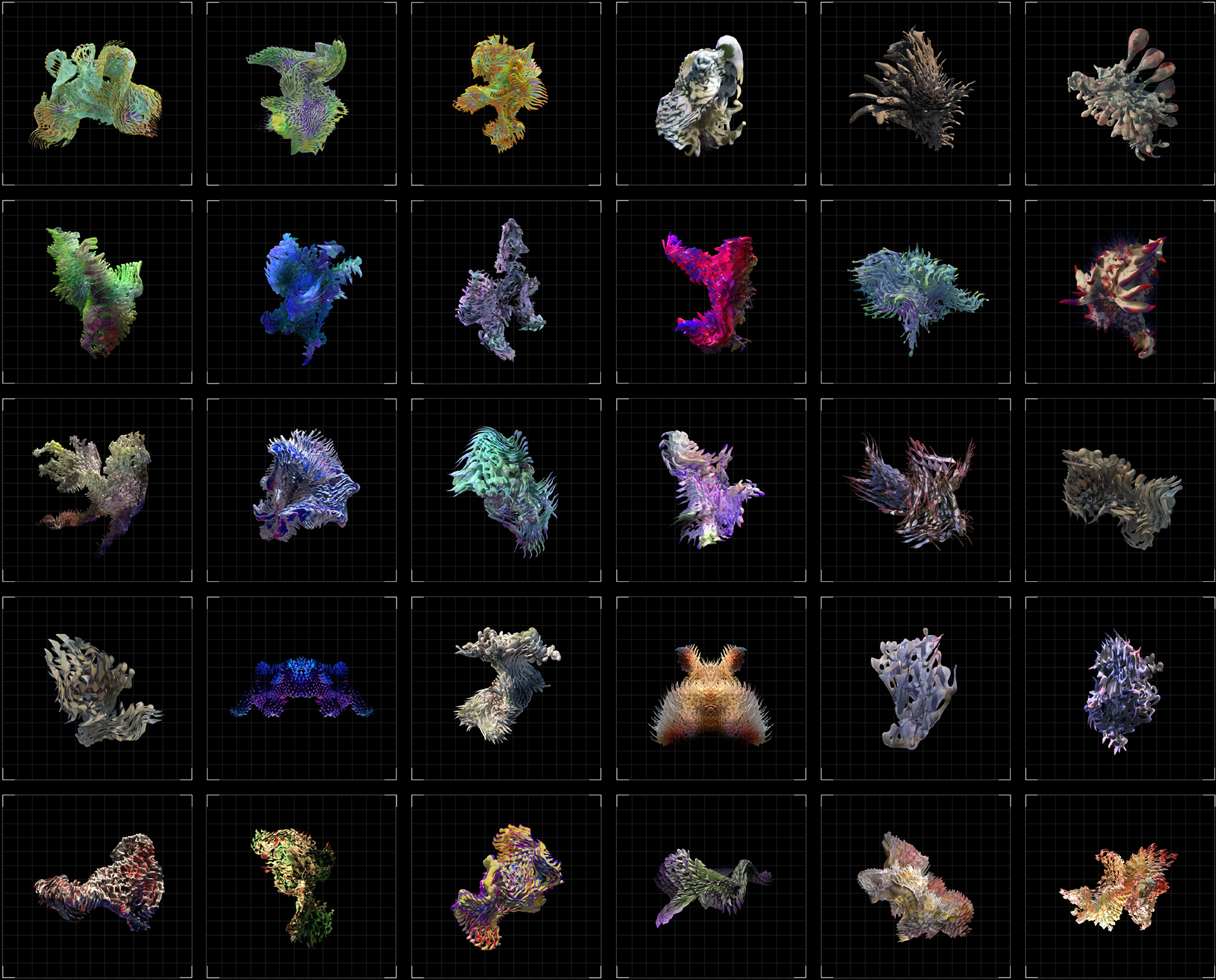 In the object studies, the studio examines in the highly complex components attached to rather free-flowing forms which took on fibrous qualities, and in some occasions taking on qualities such as latus, globules and surface like characteristics to define what is weird and what is strange. These object studies are to more greatly understand and to push the boundaries on what we know was possible in typological design. The object studies range from the small scale of the chuck to large scale objects of architecture, this was to better understand the object that we were creating at a range of scales and modes. To create consistency though both the chuck and the full-scale object was probably the biggest challenge and is still something we are trying to resolve. The success of each object was bound to the certain set of conditions the conditions range from logic to the difference of scales, or the transition of surface types.

These images are chosen by examining particular attributes to determine the success of each object. Those attributes are, transitioning factors e.g. surface qualities to fibrous edge conditions. Multiple-use of scales and the fluidity in which they change and directionality of the resulting condition of the finished object.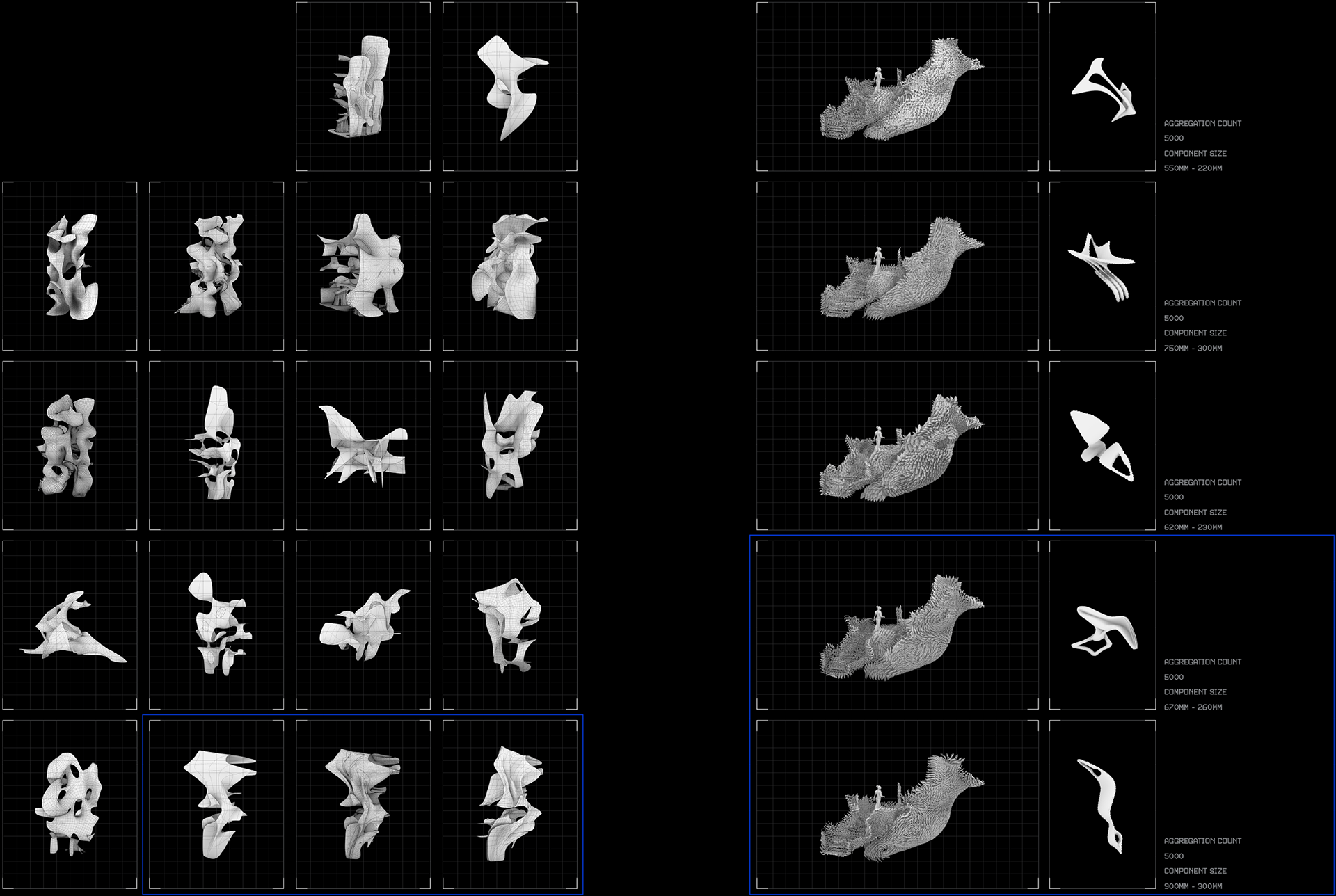 The success of the structure was based on the blurring boundaries of traditional typologies, slab, façade, staircase and column.The base geometry is designed with different levels of undulations to form characteristics in a secondary scale, some parts are delaminated in order to create structural depth to bear the load. The slab rejects traditional sandwiched conditions, having ossified sections in order to make the system integrate within the geometry. Base geometry for stairs is given a particular dimension and the balustrade is branching onto it to achieve a finer interaction between the two Intermediary scale. In order to bring some of the good aspects from the objects, we have made such as: density variation, well articulated character transition and movement. The formal quality of the chunk has diverse scales on the characteristic, one is detailed which is of the human interaction scale, the other one is larger which is at a project level of scale so the overall form will be read differently in either closeup view or from a distance.